Others
Pictures in our website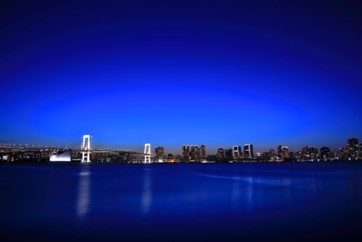 Rainbow Bridge
This suspension bridge was planned to be a new symbol of the Port of Tokyo. The wind tunnel tests were conducted in our laboratory to verify its wind resistance, and the world's first AMD (Active Mass Damper) was adopted. The photo was taken in winter dusk at Toyosu Gururi Park in 2021.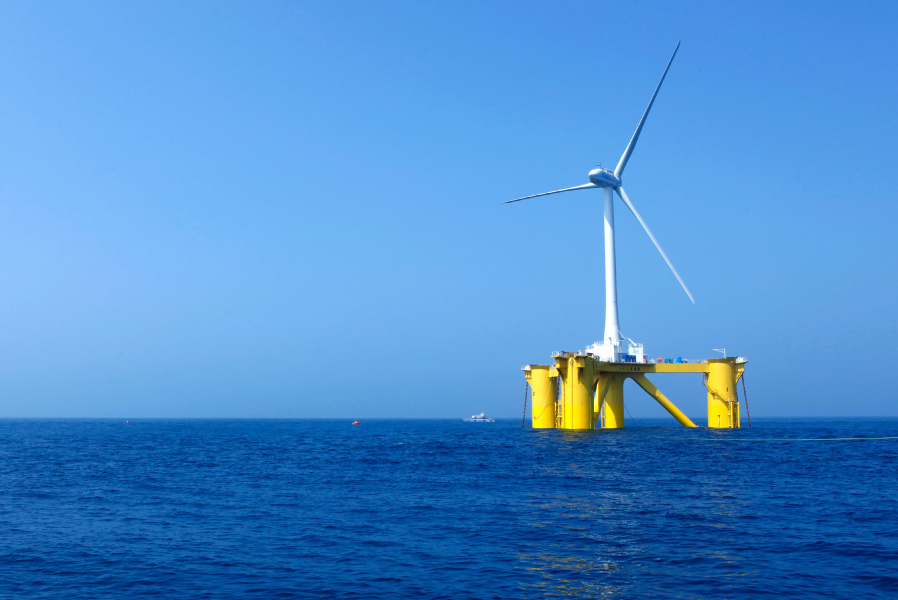 Fukushima MIRAI
Semi-submersible type floating offshore wind turbine system constructed in Fukushima FORWARD demonstration project. We were charging of measurement and dynamic analysis. The photo was taken 20 km off coast of Fukushima in 2013**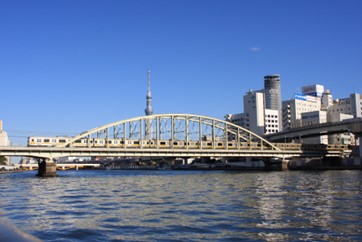 Sobu Line Sumida River Bridge
The first railroad bridge to adopt the Langer girder type in Japan, and was designed by Dr. Yutaka Tanaka, who was a professor in our laboratory. It is one of the reconstruction bridges from the Great Kanto Earthquake.
The photo was taken in sunny autumn day with Tokyo Sky Tree in 2013*.
Transmission tower and line
Power lines over the city can cause harmful vibrations due to wind. We clarified the mechanism of galloping by using Computational Fluid Dynamics for the ice-accreted transmission lines.
The photo was taken in cold calm day at Suminoe city, Osaka in 2018*.
* Taken by Mr. Shintaro ARAI, our alumni
* *Fukushima HP